Online therapy available for residents of Ontario and Quebec
Online Video Therapy from the comfort of your home!
Working with Michele via secure online therapy can be just as powerful and engaging as sitting together face-to-face in a counselling office.
It offers the flexibility of meeting from your home or office, and conviently accomodate your travel schedule.
Some people feel more comfortable with this modality. Some people might find it difficult to leave their home.
As compared to face-to-face therapy, research suggests that online therapy for reducing symptoms such as anxiety, stress and depression has been found to be equally effective.
You can benefit from insurance wherever you live across the province of Ontario or Quebec, as Michele is a licensed psychologist registered in both provinces.
If you are interested, please contact Michele to book your appointment and all instructions will be given and your questions answered.
*NOTE: Make sure you have high speed internet when doing online therapy.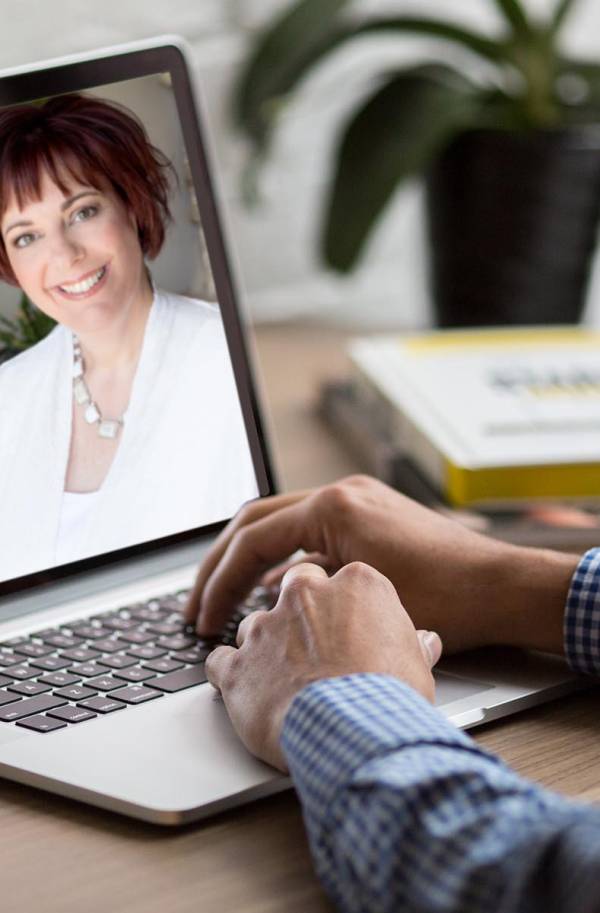 OnCall Health platform offers clients convenient online video appointments. You can access their services from the comfort of your own home or office. The video consultations are powered by OnCall Health, a Canadian company that is committed to complete privacy between healthcare providers and their clients.
OnCall Health complies with the Personal Health Information Protection Act (PHIPA), The Personal Information Protection and Electronic Documents Act (PIPEDA) and all equivalent personal health information protection legislation in Canada